You've found the person you want to spend the rest of your life with.
The question has been asked and the answer is yes!
Or your very own Unicorn Princess has decided she wants a purple unicorn princess cake with pink sparkles and green flowers for her birthday. In two weeks' time.
Perhaps you need to source 500 corporate cookies. And you want to support small, local business while you do it.
Sounds like you need to chat with Mel from MelRose Cakes.
Mel Rose (she/her) is an award winning cake designer.
In 2020, for the third consecutive year, Mel was voted Best Cake Decorator at the Hunter Valley and Newcastle Brides Choice Awards.
What this means is she's the person brides and grooms trust to create their special cake for their special day.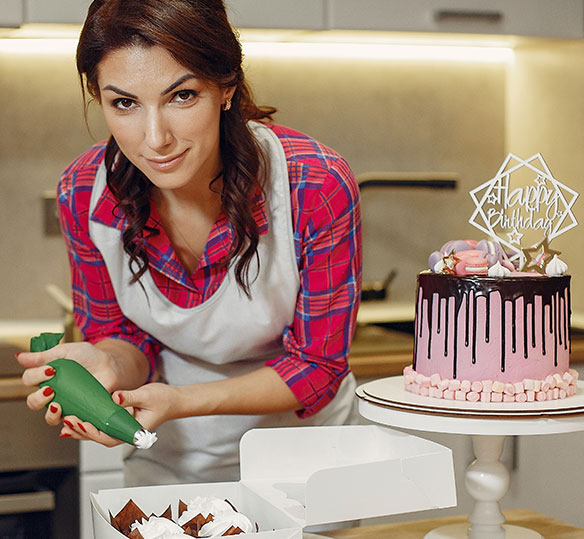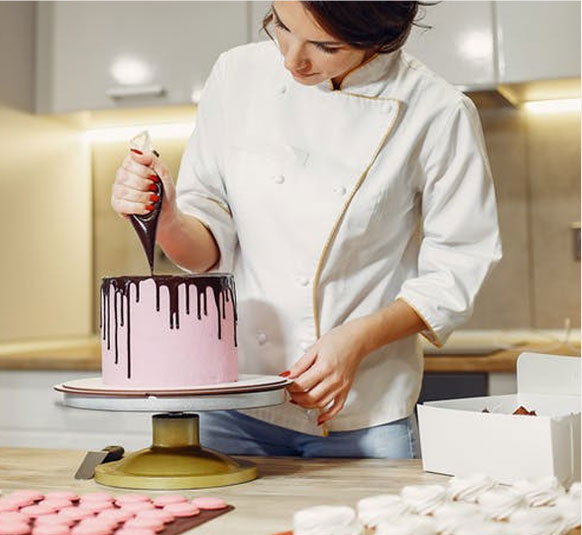 Melissa, or Mel as she prefers to be called, has always loved creating in the kitchen. From a young age, she was cooking meals, but it was when she discovered baking that she knew deep in her soul she'd found something special.  
During high school, she had a part time job many consider almost a rite of passage. Yep, part time at Maccas. While a fast food restaurant may seem an unlikely place for the seed of a future career to be sown, Mel was also a talented artist. Soon she began to wonder if she could merge all her loves and skills into something delicious.
A few courses at the world renowned Planet Cake and Mel's never looked back.
Happily married for over a decade to Jono and mother to two young, boisterous children, the family recently welcomed Fritz the Doberman puppy.
Family means everything to Mel.
That's why she loves helping create memories for yours.
When she's not kid or puppy wrangling, Mel is busy making cakes, cookies, cupcakes, macarons and cake pops for her ever expanding list of regular clients.
She's found one of the unexpected joys of being a cake designer is feeling part of a new family. Many clients start out ordering an engagement or wedding cake and soon enough, they're back on the phone to order baby shower cakes, gender reveals and birthday cakes as their little ones begin to arrive.
Family means everything to Mel. That's why she loves helping create memories for yours
And don't think Mel forgets about your fur babies either. She's more than happy to swap puppy tales as you plan your fur child's next birthday cake.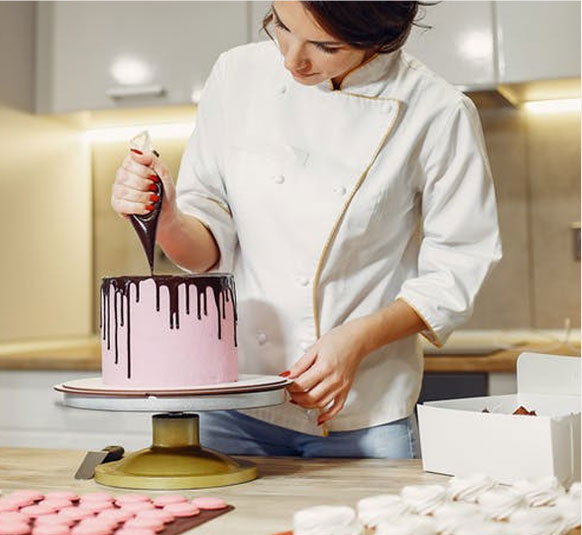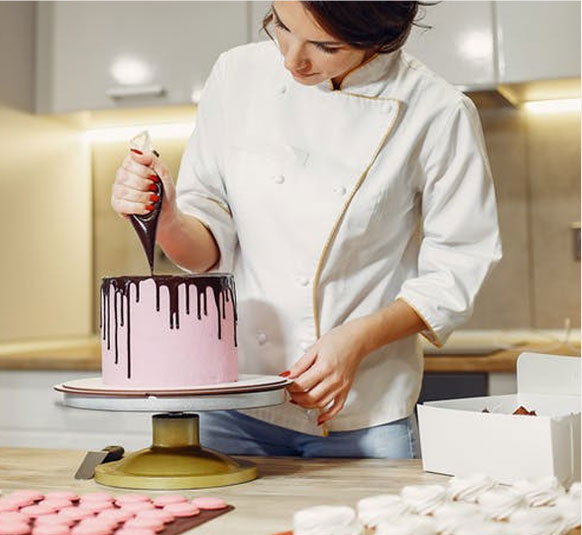 Flavour, flavour, flavour
Winner : 2018 Brides Choice Award for Wedding Cakes
FOR NEWCASTLE AND HUNTER VALLEY
My cake creations has been featured in these magazines

Libero tempore, cum soluta nobis est eligendi optio cumque nihil impedit quo maxime placeat facere possimus, omnis dolor repellendus. Temporibus autem quibusdam et aut offici. Et harum quidem rerum facilis est et expedita distinctio. Similique sunt in culpa qui officia deserunt mollitia animi, id est laborum et dolorum fuga.
"The secret ingredient is always love."

Share your thoughts and details so we can get in touch with you